JOHANNES SCHEID WINEMAKER
Raised on a small family winery in the Mosel Valley of Germany, Johannes developed a passion for the European style of winemaking from working in the family business as well as summer trips with his parents and sister through the continent's wine regions. He studied Viticulture and Winemaking at Geisenheim University, Germany's premier college for the wine industry, which was also Walter Schug's alma mater. In fact, Johannes first met Walter after an annual presentation at Geisenheim, and, after inquiring about the possibility of a harvest internship, was hired on the spot for a 2009 position at Schug. While in Sonoma that fall, he met fellow Schug intern Jennifer, a California native who would become his future wife.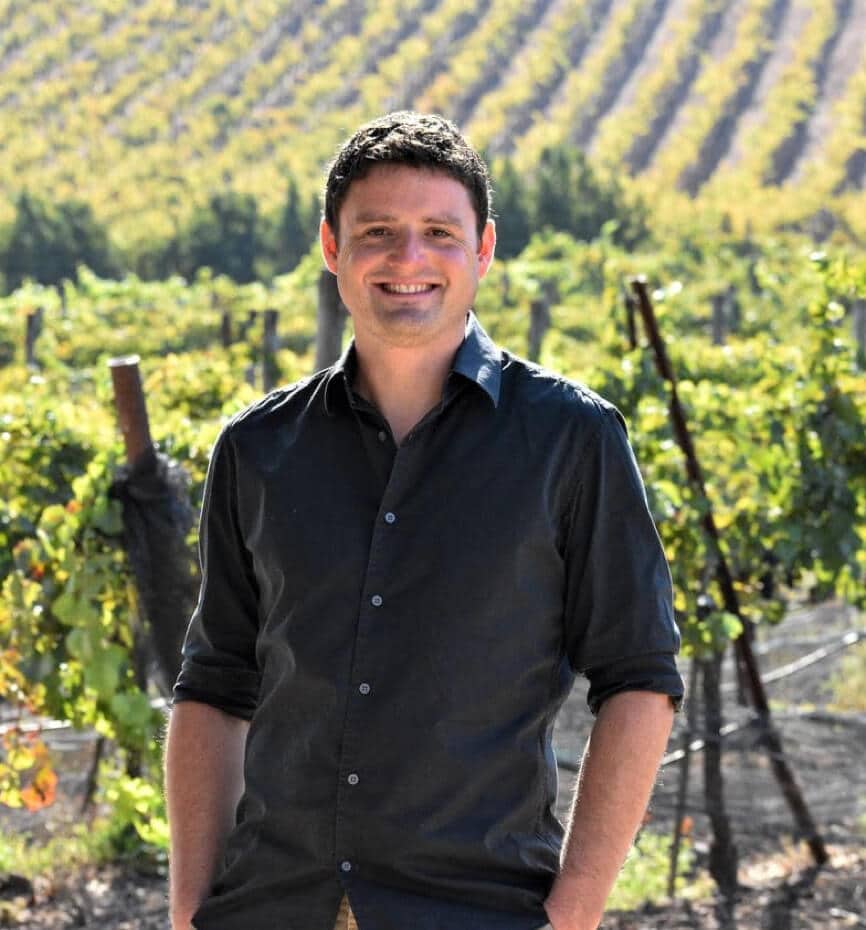 Johannes returned to Schug in 2011-2012 to work at the winery more in depth for a full year; during that time he reconnected with Jennifer. In summer of 2012 they left for Germany where they worked in some of Germany's top wineries and traveled around Europe's wine regions. Then they ventured together to the Nelson region of New Zealand for harvest jobs as well as traveled to Australia and Thailand before returning to California in late 2013 and marrying in the caves at Schug.
Johannes worked for two Bay Area European wine importers to experience another side of the wine industry before accepting a position as Production Manager with Benziger in 2015. In 2016 he became Schug's Assistant Winemaker, returning to the winery where his California winemaking career began and where he feels most connected. Now, as Winemaker, Johannes is dedicated to preserving the legacy of terroir-driven and European-style Pinot Noir and Chardonnay. Johannes lives in Sonoma with Jennifer, young daughter Josie and their new addition, Joliene. In his free time, you can find him with his family, exploring the outdoors on camping trips; working on Inceptum, their wine project with Sonoma High School; tackling home renovations on their recent house purchase; or planning their next European wine trip.
"The terroir here in Sonoma is incredibly diverse, from cool climate vineyards close to the bay and coast to exposed mountain vineyards high above the valleys. Highlighting these distinct vineyards and capturing their individual characteristics and nuances gives us infinite possibilities to create terroir-driven wines."
"There's no other grape variety that portrays terroir better than Pinot Noir."