Discover the essence of the Sonoma Coast in every sip of our single vineyard wines. With a commitment to showcasing the diverse terroir of this premier region, we work closely with exceptional vineyards to create outstanding wines that reflect the distinctive climate, soils, and topography unique to the Sonoma Coast. Elevate your palate with these meticulously crafted expressions, a true testament to our dedication and the remarkable terroir that shapes them.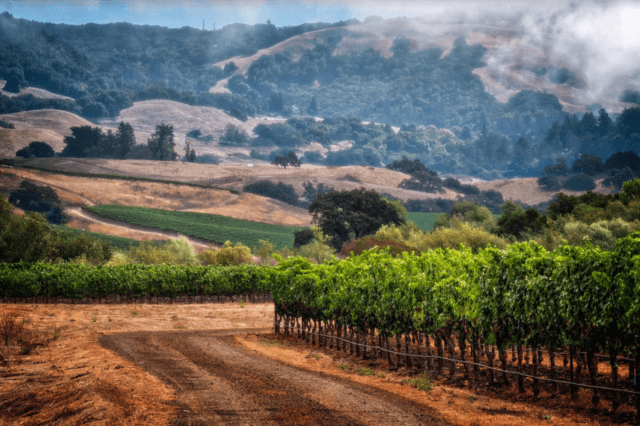 The Schug Estate Vineyard sits at the base of a high ridge on the western edge of Carneros in Sonoma County. Rocky soils and gusty afternoon winds result in small berries with rich concentration of aroma and flavor.
Sangiacomo's Roberts Road Vineyard sits at the base of Sonoma Mountain at the far northern edge of the Petaluma Gap. Here, the influence from the Pacific Ocean gives the fruit a long, slow, and even growing season, perfect for exceptional balance and depth.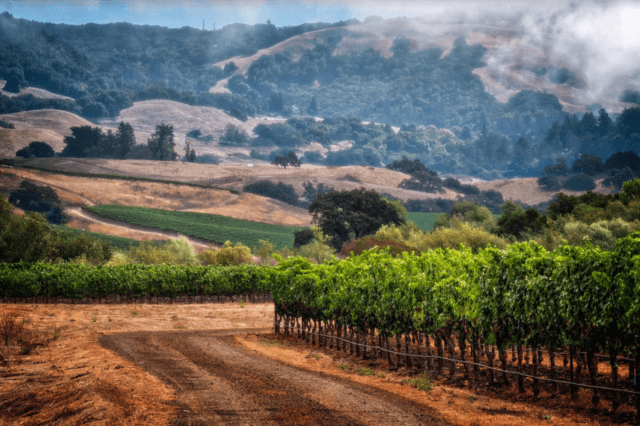 El Novillero Vineyard is located adjacent to our Estate and just a few miles from the cooling San Pablo Bay. The vineyard is situated on the hillside slopes that form the southwest boundary of Sonoma Valley.
The Kiser Vineyard is located in southern Sonoma Valley. First planted in 1974, the vineyard is set on a rolling slope with deep and well-drained Zamora silty clay loam and Huichica soils, which yields grapes with rich, ripe fruit flavors.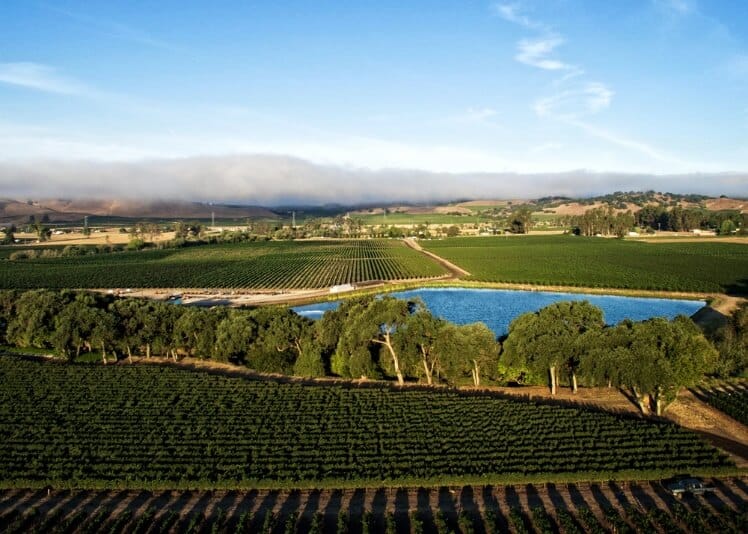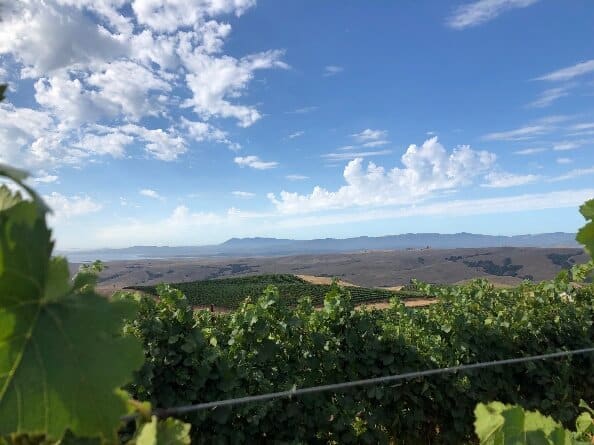 Wildcat Mountain
Vineyard
Situated at the western edge of Sonoma Valley, and an elevation of up to 700 feet, Wildcat Mountain Vineyard overlooks the nearby San Pablo Bay. Here, cold air and dense fog, combined with well-drained volcanic soils force the vines to struggle, producing fruit with great depth, intensity, and terroir-inspired elements.
At 900 feet elevation, Rancho Salina's terraced vineyard lies on the western Mayacamas Mountains, within the prestigious Moon Mountain AVA. Rocky, red volcanic soil, as well as full exposure to intense afternoon sun and wind yield small, thick-skinned grapes for deep color and expansive aromas.